Web Design Company In Navi Mumbai, Mumbai
Digital Marketing Agency In Navi Mumbai, Mumbai
ELEVATE YOUR BRAND WITH SIDDIGITAL THE BEST DIGITAL MARKETING AGENCY IN NAVI MUMBAI, MUMBAI, THANE, Pune  and pan India.
Welcome to Siddigital – Your Trusted Digital Marketing Partner!

In the dynamic and competitive landscape of the digital world, Siddigital stands tall as the  Best Digital Marketing Agency in Navi Mumbai, Mumbai, Thane, Pune, & Pan India. We are not just a service provider; we are your growth partners, dedicated to propelling your brand to new heights.

Comprehensive Digital Marketing Solutions

At Siddigital Digital Marketing Agency in Navi Mumbai , Mumbai , Thane , Pune & Pan India we understand that each brand is unique, requiring a tailored approach to digital marketing. As your go-to digital marketing agency, we offer a comprehensive suite of services to cater to all your online marketing needs.
Website Designing and Development
Your website is your digital storefront. Our expert designers and developers craft visually appealing and user-friendly websites that not only captivate visitors but also drive conversions.
Social Media Marketing Services
In the age of social connectivity, our social media marketing prowess sets your brand apart. We create engaging content, run targeted campaigns, and foster meaningful interactions to boost your brand presence across platforms.
Harness the power of search engines with our top-notch SEO services. We employ proven strategies to enhance your online visibility, drive organic traffic, and secure top rankings on search engine results pages.
Want instant traffic on your website?
We will trigger immediate traffic that is relevant to your business through our effective PPC Services.
Google Ads and Facebook Ads
Maximize your reach and drive targeted traffic with our Google Ads and Facebook Ads services. Our strategic ad campaigns are designed to deliver maximum ROI, ensuring your brand gets the attention it deserves.
Our expertise in branding ensures that your brand identity is not just created but etched into the minds of your audience. From logo design to creating a consistent brand image, we are the architects of your brand's digital persona.
Our complete focus is on helping our clients reach new heights by implementing our knowledge and skills of Digital Marketing which we have gained from years of practice. Digital Marketing is the skill which is earned from many years of experience, and we have a team of Digital Marketers who have earned this skill in the field of Digital Marketing. Our team includes the experts of Digital Marketing who know the strategies which are then implemented in our various Digital Marketing Services in Navi Mumbai, Mumbai, Thane, Pune and pan India.
Digital Marketing Agency in Navi Mumbai, Mumbai, Thane, Pune and pan India we have Build Trust with our clients from many years we believe in Trust and Loyality thats how we grow with our clients. We are the Wings which clients need to grow we speak with our best quality content. we build strong relationship with our clients. Our clients our most important and valuable. Our motto is to help as people we in our journey.
We craft tailored strategies for companies to help them dominate their local markets through a powerful web presence. We are passionate about helping businesses flourish in today's digital world. With an experience of over 6+ years in the field of Digital Marketing, we have a lot to offer to our clients. We are the Digital Marketing Agency in Navi Mumbai, Mumbai, Thane, Pune, and pan India providing services in
Search Engine Optimization
Our digital consultations consist of a phone call or screen share meeting, offering you analysis of your overall digital presence. We tailor each web consultation to identify specific areas in which your business can better thrive. Here at Siddigital, we're passionate about helping businesses succeed, which is why we're willing to take the time to provide upfront value with no commitment from you. Enter your information to schedule and receive a tailored digital strategy plan.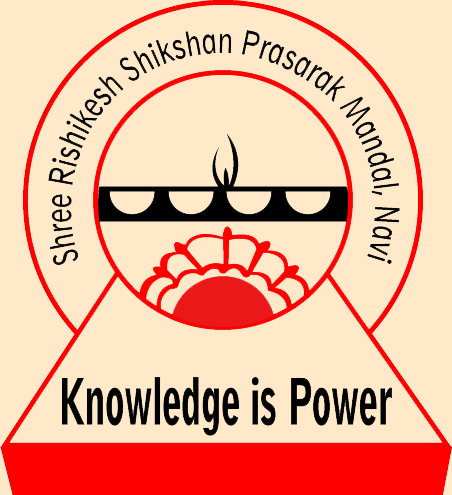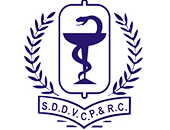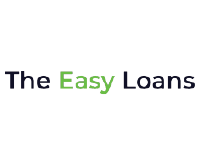 Client Trust and Loyalty – Our Cornerstones
As a prominent Digital Marketing Agency in Navi Mumbai, Mumbai, Thane, Pune, & pan India, Siddigital has built unwavering trust and loyalty with our clients over the years. We believe in the power of trust and loyalty, and it reflects in our long-standing relationships with our esteemed clients.
Our Commitment to Excellence
At Siddigital, we are more than service providers; we are the wings your brand needs to soar. Our commitment to delivering the best quality content, building strong client relationships, and prioritizing client success sets us apart in the digital marketing realm.
In our journey, our clients are not just clients; they are our most important and valuable partners. Our motto is simple – to help people and businesses grow through digital excellence.
Choose Siddigital Digital Marketing Agency in Navi Mumbai , Mumbai , Thane , Pune & Pan india as your digital marketing partner, and experience the difference of working with the best in the industry. Contact us today, and let's embark on a journey of digital success together.
We take the time to adequately establish brands in the digital realm with the necessary tools to drive traffic and sales to their company. Like a boat's wake continuing through the water, our services extend far beyond just building a site.
Hariashirwad CHSL, Shop no. 20, Sectore 15 A/ New Panvel
Weekdays: 10 AM – 6 PM
Weekends: By Appoinment
7977108551
info@siddigital.com